Executive Chef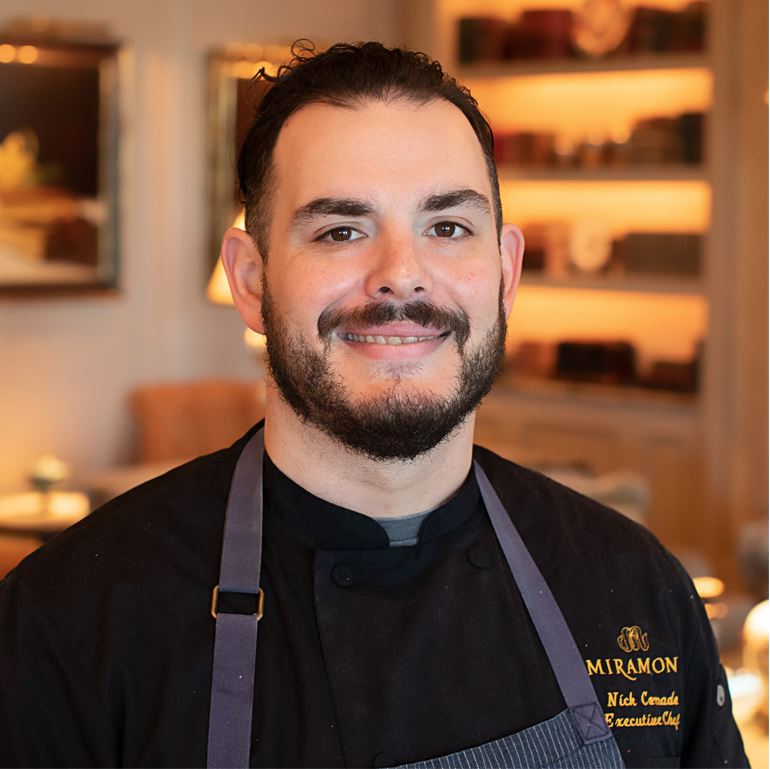 Phone: 979-361-7237
Email: corrado@miramont.cc
Nick Corrado joined the Miramont culinary team as Executive Chef in July 2018, bringing more than 14 years of experience with culinary artistry, kitchen operations and staff supervision.
Prior to starting at Miramont, Nick served for three and a half years as the Executive Sous Chef at Big Canyon Country Club in Newport Beach, California, which is a Platinum Club. In that role, he was responsible for the supervision of the dining and service operations of a 5,000-acre private club and residential community. Nick managed a kitchen operation of 45 staff members with $7 million in food sales annually.
Nick and his wife, Coryn, have three children, son Vincent, and daughters Antonia and Francesca.